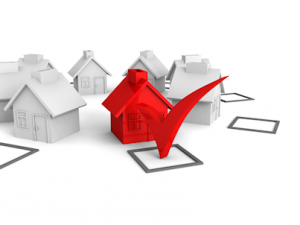 What is a full-service brokerage?
In a full-service brokerage, each Realtor is charged with the responsibility of either listing and selling a property, or representing a buyer in his purchase. The Texas Real Estate Commission says that an agent must represent his or her client to the best of his ability and most do exactly that.
Realtors® are independent contractors that are basically self-employed and work under the brokerage. These agents are responsible for all facets of the listing, or the purchase and sign contracts committing them to that responsibility.
What a Full-service Brokerage Does:
Listing Services
• Takes care to be knowledgeable on the area where the home is located
• Prepares and presents an agreement committing the brokerage and the agent to fiduciary services to the seller
o (Fiduciary is defined as: a person who holds a legal or ethical relationship of trust with one or more other partie
• Provide comparable pricing in the area
• Measuring the property
• Noting amenities
• Professional photos
• Listing on MLS with showcasing the property in its best light
• Providing marketing materials and well as marketing activities to showcase the home
• Conduct open houses and "broker' open houses" to potential buyers and agents
• Arranging for appointment for showings, normally through a showing service, but agent may sometimes be required to be onsite for any showing.
• Providing feedback to the seller after a showing
• Presentation of any offer
• Assistance in negotiating an offer to contract
• Reviewing all terms and conditions and explaining those and their impact to the seller
• Provide information to appraiser
• Coordinating closing activities
• Attending closing
Buyer's Services
• Takes care to be knowledgeable on the area where the buyer wants to purchase
• Prepares and presents an agreement committing the brokerage and the agent to fiduciary services to the buyer
• Assisting the buyer with obtaining financing by presenting several options
• Researching properties based on the buyer's criteria
• Previewing and touring homes
• Provide comparable pricing in the area
• Creating the offer using Texas Real Estate Commission promulgated forms
• Presenting and explaining the offer to the buyer
• Presenting the offer to the seller or seller's agent
• Reviewing, negotiating terms and conditions of the contract based on buyer's direction
• Coordinating any inspections
• Presentation of any buyer-required repairs to seller's agent
• Coordinating closing activities
• Attending closing
Choose Carefully
In recent years, the TREC contracts have grown from a few pages to 9, not including any addenda that may be required. It is not uncommon to have 20+ pages in the final agreement. Agents are required by TREC to be educated on these contracts and all their parts. Realtors® must show proficiency in the contracts as well as the activities that surround them. What normally starts out as an acquaintance with the client turns out to be a long-term relationship, which exactly what these transactions should produce.
In this very hot market, more and more brokerages are showing up that offer what is called "limited service" or ad hoc services. What they offer is simply listing a home on MLS for a discount on commissions. Services are un-bundled, and a seller will pay a fee to have their home appear on the local MLS website.
Scenario
There has been a great deal of debate on this subject, as sellers and buyers are left on their own to navigate an increasingly complex world in Real Estate sales and purchasing.
Recently, a client wanted to see a property that was listed on MLS by one of these such discount brokers. The house was in Keller, Texas, the brokerage was in Austin and the "listing agent" was in Phoenix. Communication with the brokerage was difficult due to many factors. The agent, nor the brokerage was familiar with the city and the neighborhood. They were not a member of the local MLS association and did not have access to all the information that a seller would need to decide on price or marketing.
The discount brokerage was to have sent a sign and lockbox to the seller to facilitate the showings, but did not, which put the seller at a disadvantage. The seller had no marketing and no way for an agent to get into the home to show and had to put a key under the mat or open the house for every showing. There was no independent showing service, the seller's personal cell number was posted on a public site. There were no professional photos to showcase the home, the necessary documentation was not submitted by the agent. Once an offer was submitted, communication was very slow, at best.
Sellers are not trained agents and, in many cases, could be put at risk or certainly at a distinct disadvantage in the sale of their home.
Buyers who use a limited service agency are also at risk. They must call the listing agent, set their own appointments, have no guidance through the property. The agency simply writes the contract and rarely helps the buyer through the process. It is sometimes left to the listing agent and the title company to guide them through a very complex scenario.
Safety
Safety is another issue altogether. When a seller is called directly by a buyer, they do not know who they are or whether they even are interested in the home. We are always taught not to let strangers in our homes, and that is exactly what happens when the seller or buyer are not represented.
Additionally, with a dedicated buyer's and seller's agent, a seller can reasonably know that the buyer has been vetted for ability to purchase, etc.
That is not to say that sellers and buyer cannot navigate for themselves, but sometimes what seems like a way to save commission dollars ends up costing more in the long run.
One must weigh both sides of the equation before choosing a limited service brokerage or agent.