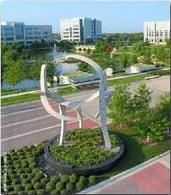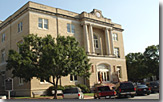 What a trio!
Right outside of Dallas proper, these magnetic cites draw corporations and residents from all over the world.
Plano
Plano is the world headquarters of EDS, with some 10,000 employees, JC Penney, Frito-Lay, and Dr Pepper, as well as home to many information technology and telecommunications companies. Within Plano's city limits, there are more than 80,000 jobs.
Frisco
Frisco is the home of the largest mall in North Texas, Stonebriar Centre Mall, which opened in August 2000. It adds more than 125 shops to the area retail base. Under development is Frisco Square, which will be a new downtown district in the town-square concept. This new 1920s-design development will combine office space with retail, restaurants, entertainment facilities, and municipal buildings including a new library, town hall, heritage center, and justice center. A residential section will include 400 housing units.
McKinney
McKinney is home to Blockbuster's national distribution and data processing center and Raytheon TI Systems, as well as other companies. Improvements to the McKinney Municipal Airport, making it attractive to corporate jets, will enhance future growth.
McKinney has a strong commitment to its past, as evidenced by Chestnut Square, a block of turn-of-the-century restored homes. These are among the more than 1,700 historic homes and buildings in McKinney's three historic districts.
Source: Relocation Services
Sorry we are experiencing system issues. Please try again.